The Danville News
February 22, 2011

'Pit Bull guru:' Misunderstood breed
is good family dog

Bud was hugged along the way as he rode in the first automobile crossing the U.S. Petey became famous with TV's "The Little Rascals." Both were Pit Bull Terriers — a breed that has been getting an unjust bad rap for some time, according to Drayton Michaels of Red Bank, N.J. Michaels, known as "the Pit Bull guru," has worked professionally with dogs for more than 10 years. Read More...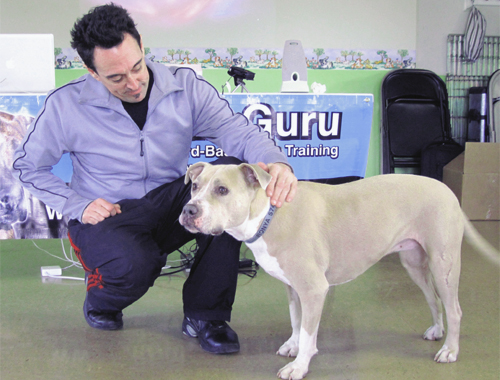 Drayton Michaels, known as the Pit Bull guru, kneels with Ronya, a 9-year-old Pit Bull from a shelter owned by Silke Wittig of HeRo Canine Consulting of Bloomsburg. Michaels presented a seminar Sunday on the unjustified "bad rap" Pit Bulls have gotten.